With the summer heat already gone, winter is approaching and it is the season that is especially difficult for the homeless cats. Truth be told, Polish winters are not as severe as they used to be but temperatures approaching freezing point are not comfortable conditions to sleep outside even if one has a nice fur on. What can we do to protect cats from freezing and make them fairly comfortable?
For the first time I heard about houses for cats on a Facebook page of Poznan Animal Shelter. It was a year ago and the houses were really beautiful. I thought to myself that I would love to help but I'm not good at handy-work so I wouldn't be able to build such a beauty myself. I used Google search and I found out that it is not as difficult as it initially seemed. It is not complicated, it is not expensive and it does not require carpenter skills to build a cat house.
It took me 50 PLN and about an hour to ensure that two or more cats can survive in the city jungle without freezing or trying to warm themselves on top of car engines.
Here are step by step instructions to build a house for homeless cats.
Here are the dimension of the house – it cannot be bigger because cats will lose warmth much faster and there is more cold air to heat up. In a smaller house cats feel more comfortable as if wrapped up in a blanket.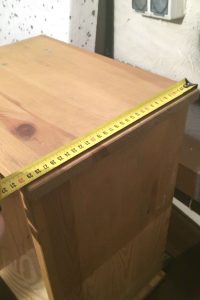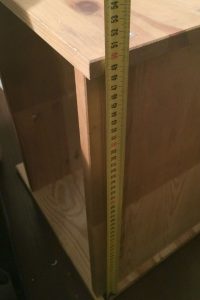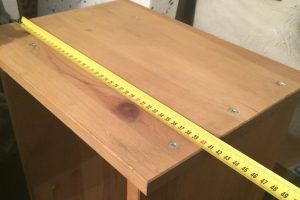 Measure and cut styrofoam to appropriate size. You can use a wallpaper knife or a regular kitchen knife.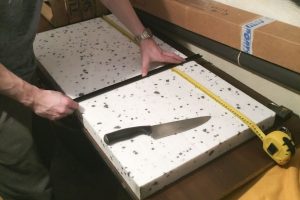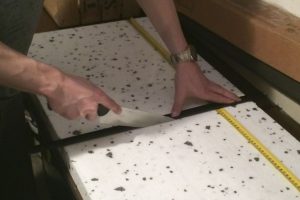 To ensure stable construction, use wooden food skewers to connect the pieces.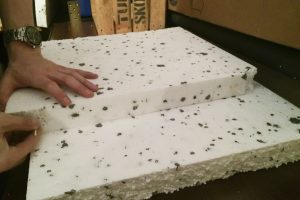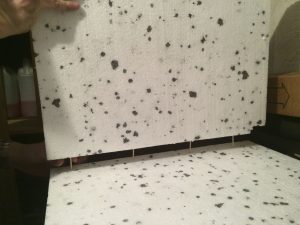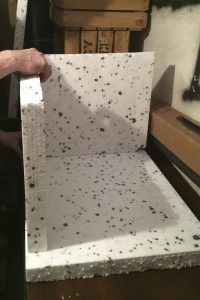 Then using duct tape, tape the entire house. I do not recommend using glue due to its unpleasant smell which lingers for weeks and might render the house inhabitable due to cats good sense of smell- they will simply be unable to stand it.


Next step is to secure the house with stretch wrap to ensure its dryness and protect it from rain and snow. It is very important so please make sure every corner of the house is covered and there is no air bubbles or holes.


Once the base is ready we need to make an entrance that will keep the cold air away but at the same time let the cat come in and out freely. I suggest using a piece of linoleum, cut it in thin stripes and attach it over the entry by covering it with a thin piece of wood screwed to the house. Just remember that the house is made of styrofoam so it is delicate and will not withstand much pulling and pushing.


At the very end we fill the house with pieces of fleece. It is very important it is fleece and not a pillow or a blanket because fleece does absorb water and cat will bring in drops of rain and snow on its paws and fur. Fleece has excellent insulating powers and will keep cats warm and cozy.

The last step is attaching the house to something heavy for example a piece of pallet. It does not get as windy in here as for example on Iceland but styrofoam is a very light material so it is very important to weigh it down. The pallet will not only stabilize the house but will also provide additional layer of isolation keeping the house off the cold ground.
Remember to set the house in the place where it will not be in anybody's way and if possible let the neighbors know that you set it there and it is for cats – this might prevent some people from destroying it.
And this is how the house looks like:


If you are still unable to construct such a house but you would love to help please take part in the initiative of one of the animal foundations from Poznan – Animal Security – which thanks to financial contributions builds and sets animal houses in the city. So if you do not have time but want to help check out the link: https://www.facebook.com/events/446983135417731/